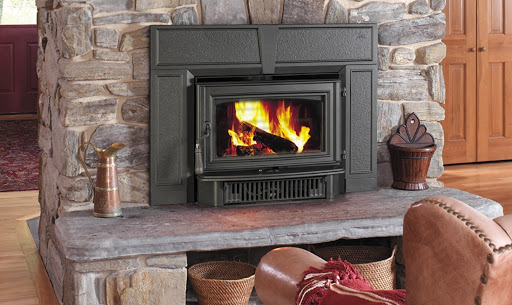 The C450 Kennebec Clean Face Wood Insert is a medium-sized insert with a large glass area providing the perfect view of the fire. The 450 takes a 20" log and is the perfect heater for your hearth and home.
Looking for a user manual? Click here.
Heating Capacity: Up to 1800 sq. ft.
Maximum Heat Output: Up to 50,000 BTU/hr
Efficiency: LHV 78.42% - HHV 72.54%
Burn Time: Up to 8 Hours
Emissions: 4.4 grams/hr
Log Size: Up to 20"
Firebox Size: 2.05 ft³
Weight: 445lbs
Minimum Fireplace Dimensions (WxHxD): 27 1/2" x 23" x 14-17"
Available Accessories: Steel Wide Surround, Trimmable Surround, Mantel Heat Shield and Stove Gloves.