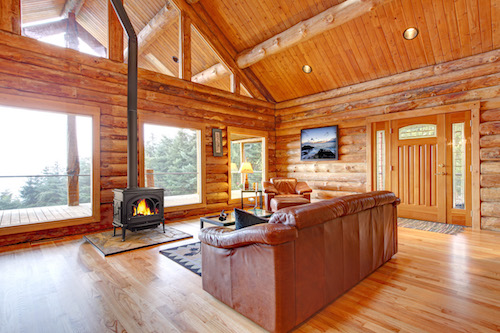 Jøtul has taken great pride in redesigning its most popular wood stove, the F500 Oslo. Without sacrificing function over form, Jøtul has managed to keep all the technical aspects of the F500 Oslo while modernizing the look. A minimal arched front now creates an even larger, less cluttered fire view, while the original minimalist design of the sides, ashpan and top strike the perfect balance between contemporary style and classic arches. The F500 Oslo features both front and left side loading convenience, plus its legendary non-catalytic clean-burn combustion efficiency.
Looking for a user manual? Click here.
Heating Capacity: Up to 2300 sq. ft.
Maximum Heat Output: Up to 70,000 BTU/hr
Efficiency: LHV 79.88% - HHV 73.94%
Burn Time: Up to 9 Hours
Emissions: 3.2 grams/hr
Log Size: Up to 24"
Firebox Size: 2.54 ft³
Weight: 445lbs
Dimensions (HxWxD): 28 1/2" x 28 1/4" x 22 1/2"
Available Accessories: Cookplate, Blower Kit, Short leg kit, Leg Leveler Kit, Rear Heat Shield, Fresh Air Kit, Stove Top Thermometer and Stove Gloves.