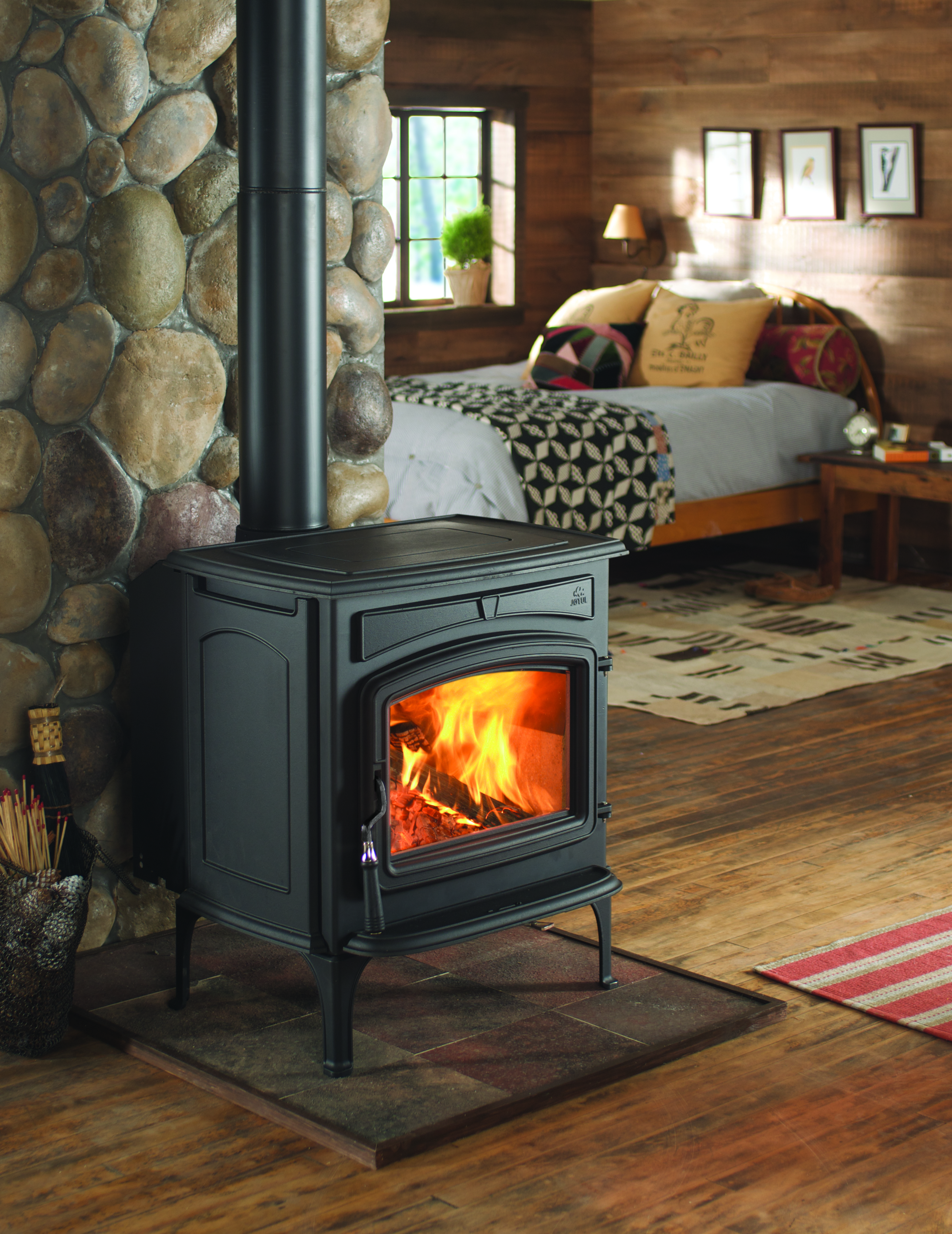 If you are looking for a whole-house heater, look no further. The Jøtul F55 Carrabassett is large enough to be used as a primary heat source and commands up to 10 hours of burn time.
Looking for a user manual? Click here.
Heating Capacity: Up to 2600 sq. ft.
Maximum Heat Output: Up to 83,000 BTU/hr
Efficiency: LHV 82.37% - HHV 76.23%
Burn Time: Up to 10 Hours
Emissions: 3.5 grams/hr
Log Size: Up to 18"
Firebox Size: 2.95 ft³
Weight: 475lbs
Dimensions (HxWxD): 30 5/8" x 27 1/4" x 24 1/2"
Available Accessories: Blower Kit, Stove Top Thermometer and Stove Gloves.